"i poli mas" is a concept created in the context of Nikos Giuris' MA in Design. The goal was to create a visual identity for a political party running for the city council of Thessaloniki. "i poli mas" in Greek means "our city", a phrase often used in speeches and conversations during the pre-election period, accompanied by hopes, suggestions and promises, which gives the party the opportunity to always be mentioned and stick around, even at irrelevant occasions. The design is intended to be as minimal as possible, avoiding the attempt to seduce voters. It was essential to us to look human, humble but also determined. The party's political references lie in ecology, the left, anti-speciesism and anti-capitalism.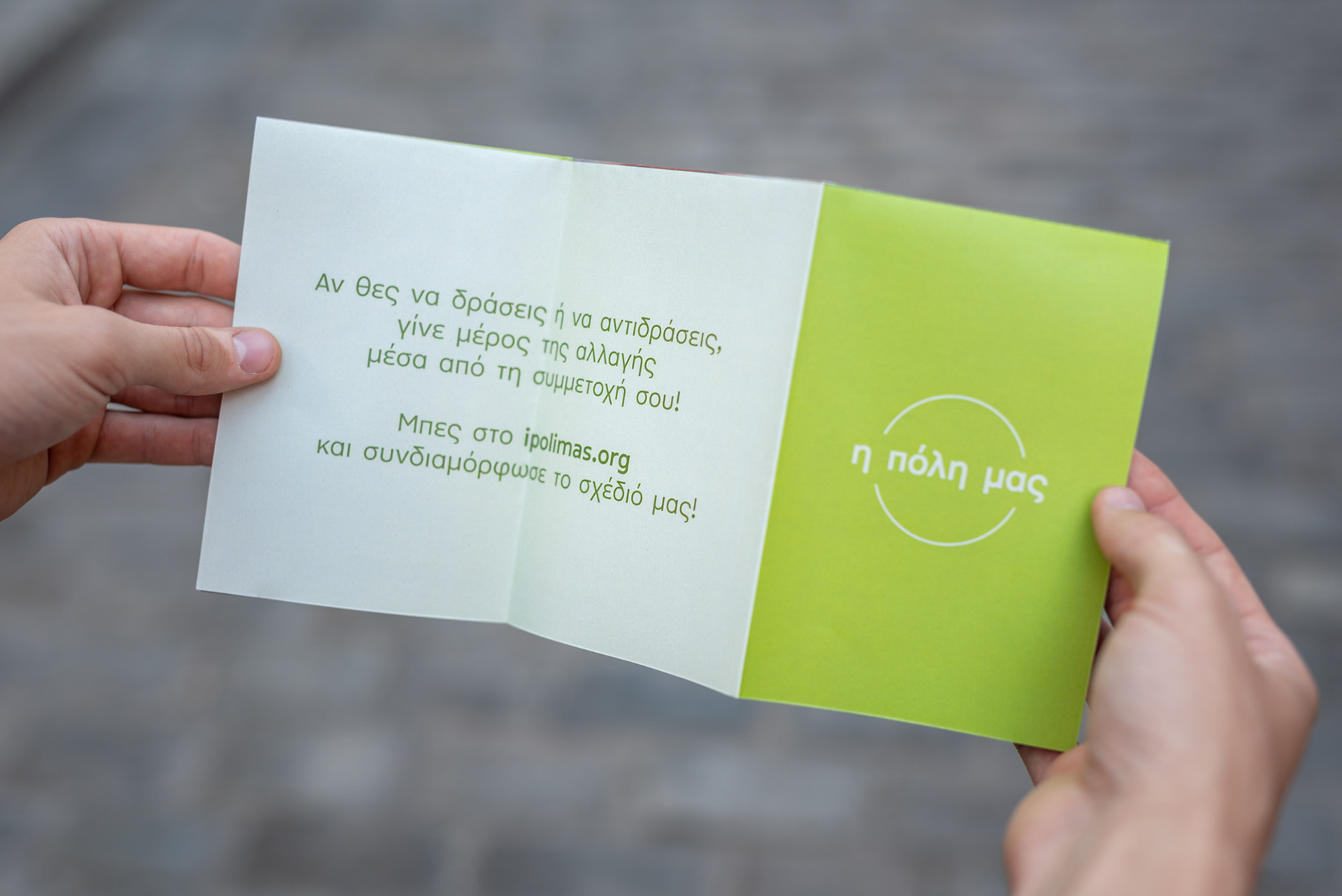 All the printed material was produced on Oikos eco paper by Fedrigoni.
Special thanks to Antonis Katsamakas, Giorgos Oikonomou, Maria Simoglou, Konstantina Theodoridou, Nikos Kouirouklis, Christos Dolgeras, George Triantafyllakos and Giorgos Panteleon.